SURVEY TYPES
What Is a Commercial Survey? Commercial Surveys will show the boundary of the property as well as the improvements located on the property, any building lines and easements that are shown on the recorded plat or disclosed the schedule b items as disclosed per the title commitment, and any requirements from the lender. Typical Commerical Survey Types are listed below, click on the red or blue buttons for more a more detailed description.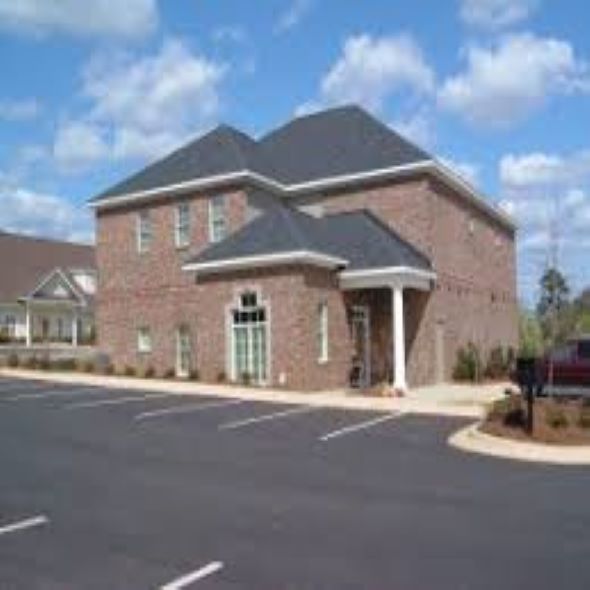 When it comes to commercial surveys, quality and experience matter. That's why Waterloo Surveyors is one of Texas' top surveying companies, having served Houston, Austin, and everywhere in between for more than two decades. We know that commercial clients rely on the professionalism, expertise, and accuracy of their surveyors to help them complete their projects. Whether developing a single commercial location or one of many in a multi-location project, your expectations are high and we're ready to exceed them.
From large-scale companies to small businesses and beyond, Waterloo Surveyors provides the precision and timeliness needed for successful commercial projects in industries such as real estate, civil construction, energy, and much more.
What is Surveying?
Surveys are performed by a certified, trained, and educated land surveyor as a way to measure, map, evaluate, and confirm land or property lines. Surveying is done by professionals using a combination of skills and equipment. Land and property surveyors help businesses in the key planning processes of land development. Every survey is different, but an experienced surveying engineer can help with a variety of commercial projects.
Many key players in commercial construction, development, and real estate benefit from the services of surveyors. For example, architects, engineers, developers, title companies, lenders, developers, and business owners can all gain important insight with the help of land surveys. And in many cases, particularly when it comes to commercial projects, surveys are required by certain parties to begin or move forward.
What is a Commercial Survey?
Although many types of surveying exist, commercial surveying refers specifically to surveys that outline boundaries and details as they apply to commercial properties. A commercial survey will help establish or confirm property lines as well as identify improvements that have been made to the property and note existing building lines and easements. Commercial surveys are used for properties that are zoned for commercial land use and help provide necessary information to everyone from business owners to insurance companies.
Commercial surveying is a requirement for many parties involved in commercial real estate, such as lenders and title companies. These parties require the most accurate information available to complete real estate transactions or begin development. This is why finding the most experienced commercial surveyors is so important.
Our Commercial Surveying Services
Waterloo Surveyors' team of commercial survey crews is trained and experienced in everything from geomatics to cartography to land management and town planning, meaning our surveys can provide the necessary and accurate information for your project. We know that when it comes to commercial surveys, even the smallest discrepancy can be detrimental to your project's timeline and budget, so we ensure surveys are completed on time, with precision, and with no issues.
Our Austin and Houston teams offer consulting services to help determine your surveying needs and then we proceed in moving forward with our wide range of commercial surveying and platting services. Our teams, which are capable of servicing all areas throughout Texas, are extensively experienced in commercial surveys for all commercial property types, including neighborhoods, apartment complexes, healthcare centers, shopping centers, and more.
Commercial Property Platting
Platting is an essential part of the commercial development process. Commercial property platting requires multiple parties to work together to ensure that local and state laws are followed and that the property owners are fully informed on the details of their property. When doing commercial development, business owners must have current surveys in order to incorporate the necessary data into a new plat for compliance with municipal zoning and land development regulations.
Construction Staking
A vital part of the commercial development process, construction staking involves taking planned improvements for commercial projects and physically mapping them out on the site. This helps your project jump from the page of your blueprints to the actual land itself so work can begin.
Floodplain Elevation Certificates
Regardless of where your commercial project is taking place, an elevation certificate is important for establishing your building's exact location, the lowest point of elevation, and any flood zones, if applicable. This is essential for determining flood insurance rates.
Topographic Surveys
Before making any improvements or additions to a property, you must know the physical details of the land, including elevations, natural characteristics such as bodies of water and trees, location of utilities, contours, grades, and much more. Topographical surveys help outline this information for designers and architects so they can accurately plan their commercial projects with confidence.
The above services are just a handful of the many types of commercial surveys that Waterloo Surveyors offers. We are experienced in a wide variety of services for commercial clients, including:

• Boundary Surveys
• As-Built Surveys
• Title Surveys
• ALTA Surveys
• Elevation Certificates
• Topographic Surveys
• Tree Location Surveys
• Construction Staking
• Form Surveys
• Site Plans
• Subdividing
• Plat Preparation
• Fence Line Staking
• Field Notes
• Easement Dedication
Waterloo Surveyors - Austin and Houston Commercial Surveyors
Our Houston and Austin commercial surveyors know that professionalism and accuracy are never more essential than when your business' image and reputation are on the line. When you need a surveyor for a commercial project, whether large or small-scale, Waterloo Surveyors is there to help get the job done right the first time.
With more than 100 years of combined surveying experience, our team has been dedicated to serving commercial clients throughout Texas for decades. Our top-tier commercial surveying services include commercial platting, construction staking, ALTA surveys, topographical surveys, site plans, elevation certificates, and more.
We aim to not only meet but exceed, the expectations of our commercial clients, ensuring projects involving all property types are completed successfully and with the attention to detail only a surveying firm with decades of experience can provide.